Duty vs. honor
Keven McAlester says "American Experience" wanted to make a documentary to mark 40 years since the Fall of Saigon. He says he and Kennedy wanted to tell the story has it never had before. A theme of duty vs. honor emerged.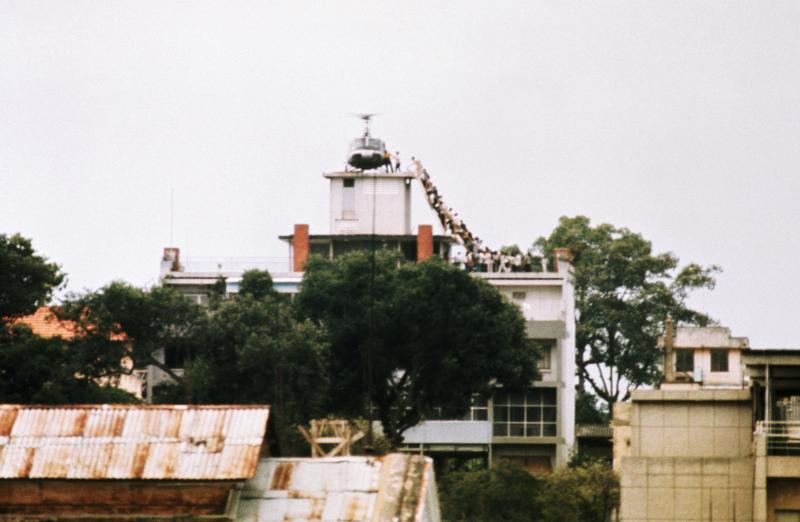 "Obviously, there's been quite a number of documentaries made about Vietnam. In our eyes, it became very much a film about a moral question. Once you know that a tragedy is inevitable, how will you react to it?"

The learning curve
McAlester says he had to do a lot of research on Vietnam and the Fall of Saigon as the project progressed. He was 5 years old when the events unfolded.



"Obviously we had all seen the iconic image of the helicopters flying out of Saigon on April 29, 1975. But in terms of how South Vietnam fell, in terms of the speed and the scope of the tragedy and the logistics of it, I really knew almost nothing."

Firsthand accounts and unseen footage
"Last Days in Vietnam" includes firsthand recollections from soldiers, officers and civilians from both sides of the war, recounting how several key figures disobeyed direct orders in order to save as many South Vietnamese citizens as they could.

It includes an interview with then-Secretary of State Henry Kissinger, who gives context about the Peace Accords and tells how President Gerald Ford was denied $722 million from Congress for a full-scale rescue mission of the South Vietnamese. Also interviewed is Stuart Herrington, a retired colonel in the Army, who was one of the last Americans to helicopter off the roof of the United States Embassy during the Fall of Saigon.

McAlester says they were able to find some never-before-seen footage to go along with the interviews and stories. He says they contacted news archives who had reporters and cameramen on the ground at the time.

"What was astounding to me about this was how uncensored the footage was. Much of what we saw was edited news footage but there were also camera rolls that had never made it to air that were still in the archives."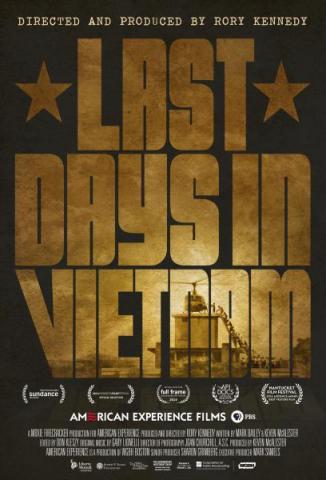 He says other footage came from historian Jan Herman, whom Rory Kennedy met at a screening in Washington, DC.
"He said one of the crew members of the USS Kirk said that he had found in his closet all this old Super 8 that he had shot on board the Kirk. We flew him to California and looked at the footage. Most of what you see in the portions of the film covering the USS Kirk were actually shot on Super 8 camera by a named Dan Lucero, who was a seaman on board."
Stories that connect at home
McAlester says the most gripping and the most profound parts of the story for him are the stories of the South Vietnamese who were forced to flee Saigon in the final days of the Vietnam War. They ended up coming to America as refugees in 1975. And he says their reaction to the documentary has been overwhelming.

"Many of them came to the film because their parents had been hesitant to talk about their path here. What was great to us was having people come up to us after the screening and say, 'I never knew what my parents went through to get me here.' Similarly, their parents speaking to us and saying that their story had never been told this way."
A balanced look and lasting impact
"Our goal in examining these stories was to portray heroic men in unheroic circumstances. I think the events leading up to the Fall of Saigon were a tragedy for all involved. But we wanted to look at ways in which people tried to wrest some humanity and heroism out of an unquestionably tragic circumstance."
McAlester says he'll be happy if the documentary begins "a conversation about the effects of getting into conflicts where we may not understand why or may not understand what exactly the end point is," McAlester says.