In 1970, when Nixon sent troops to Cambodia and the National Guard opened fire on college students, the nation's poet laureate was a pacifist.
Conscientious objector William Stafford decried the violence in his poem "Every War has Two Losers" and went on, like Allen Ginsberg, Robert Bly, and Denise Levertov, to protest wars that followed.
Poetry as well as plays, like Sam Shepard's 1967 "La Turista" and David Rabe's 1971 "The Basic Training of Pavlo Hummel," railed against the war.
Rock hit the war hard
And for visceral impact, says Rock Hall historian Lauren Onkey, nothing beat the art form of the youth culture.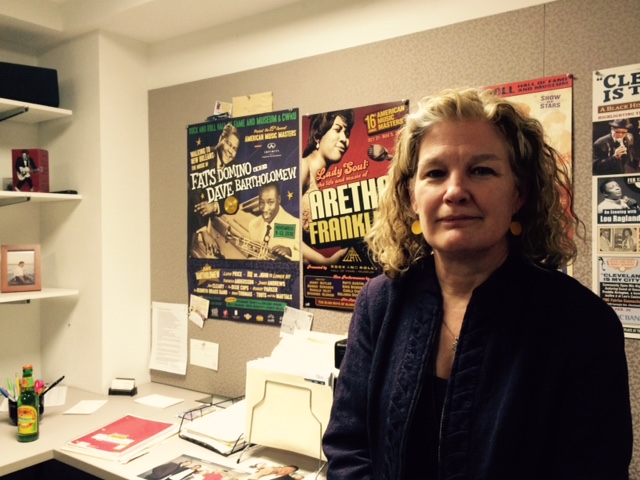 "You begin to see commentary about the war really permeating popular music by the late 60s. In soul music for example, '68, '69, '70, you're starting to see songs, Freda Payne's 'Bring the Boys Home' certainly Edwin Starr's 'War,' which was a massive hit."
That song, written for the Temptations, was deemed too controversial for them. So they gave it to Edwin Starr, a Clevelander.
Meanwhile in California, Crosby, Stills, Nash and Young wrote about the tragedy at Kent State.
"This summer I hear the drumming. Four dead in Ohio."
"That's a song," says Onkey, "of such immediate anger. Neil Young wrote it very quickly. The band recorded it and released it very, very quickly."
Even the Beach Boys with their short hair and Pendleton shirts got into the activism with "Student Demonstration Time." Mike Love rewrote his 1965 lyrics right after Kent State.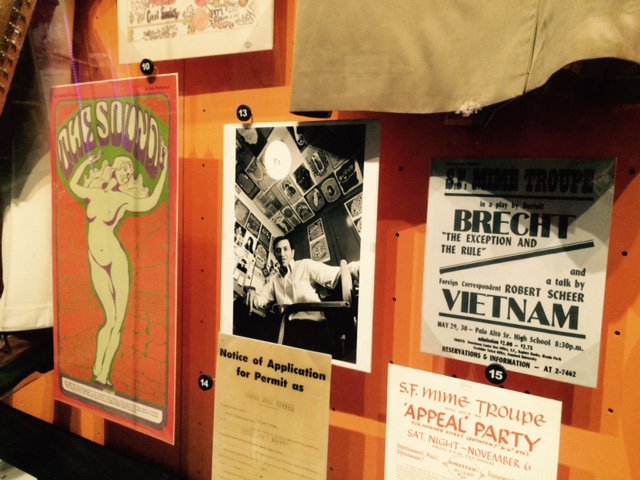 "America was stunned on May 4, 1970 when rally turned to riot at Kent State University."
Still echoing
"May 4th is still pretty big," says guitarist and singer songwriter Chris Butler. "It's the big bang, and the echoes of it are still being heard in my universe."
Butler, of Tin Huey, the Numbers Band, and more recently Half Cleveland, founded The Waitresses, and wrote "I Know What Boys Like."
"Which many would consider a pop ditty,' he acknowledges. "It probably is, but there's sexual politics in there, too, so it's got some depth."
In 1970, Butler was a 20-year old from Moreland Hills, majoring in sociology at Kent State: "Trying to get a handle on where I fit in the world, if I was going to fit in the world."
No more "Easy Life"
After May 4th, he didn't think he could.
"You got shot at for questioning your government's policies. And now I'm supposed to become a part of that?"
Butler had narrowly escaped the barrage of National Guard bullets that killed his friend Jeffrey Miller.
"I ducked behind a car and the glass got shot out above me. I'm glad I ducked. It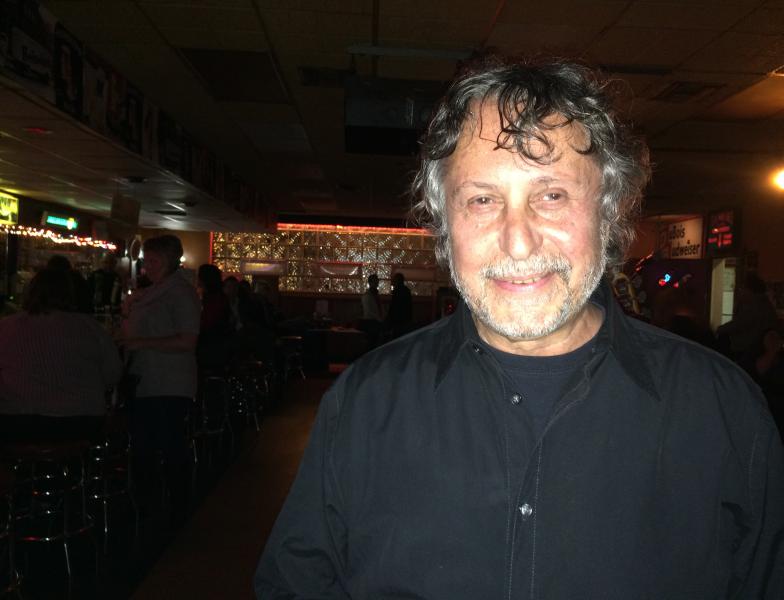 was chaos, and I did not know that Jeff had been killed."
It was the end of what Butler describes in his latest CD as his "Easy Life."
After May 4th, he struggled to go on as a musician and composer, but with a bad case of post-graduate alienation.
"How do you turn what you love into some kind of life, into some kind of future, knowing that your experience at Kent, the huge one, was you got shot at. You got shot at for being who you were."
Class and racial politics
Who you were and where you came from meant so much.

Loren Onkey points that out in a class about music and social change at the Rock Hall called "Fight the Power."
"What are the class politics of who's going to war? What are the racial politics of who's getting drafted? And there are a number of Rock and Roll Hall of Fame inductees who are grappling with that."
For example, she cites John Fogerty: "Creedence Clearwater Revival's 'Fortunate Son.' Fortunate sons in some cases got to stay home. It's still such a powerful song."
On the "Easy Life" CD, Chris Butler covers the song as a dirge.
"It's an honest to God protest song. It's all about class. A perception of the police as pigs. And they perceived us as loud-mouth, rich, lazy, pot-smoking, living a life of leisure, protest, and unlimited sex. And 'Fortunate Son' that's all about that."
The racial politics of the war didn't escape Motown. Loren Onkey says Marvin Gaye's brother's experience in the war partly inspired "What's Goin' On," but so did May 4th.
"Kent State was an event that really affected him. He thought, 'There's too much going on in the world that I need to respond to.' And he has this comment, 'How can I write a love song after Kent State?'"
Art in the aftermath
How could he paint after the tragedy is what Cleveland artist Christopher Pekoc wondered. He was on his way to class on May 4th when the campus erupted. "I had a guy aim a gun at my head and tell me to get moving. It was a traumatic experience."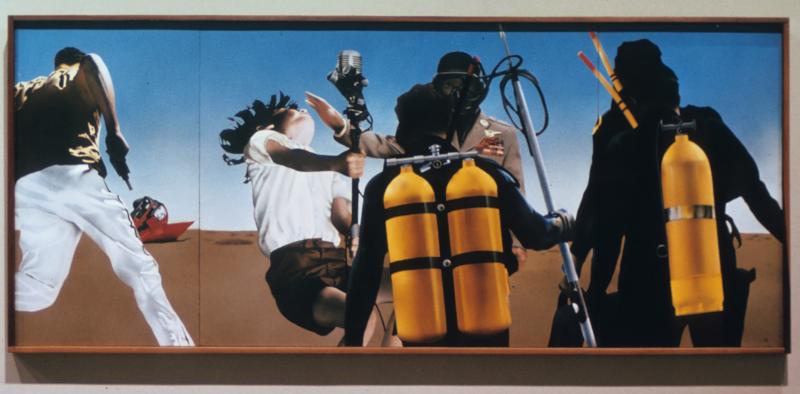 Pekoc dropped out and a year later, painted a mammoth mural, his Kent Tryptych. "I experienced something that was momentous, and the way to reiterate it would be through some creative act."
Pekoc's been doing protest art ever since, mostly lamenting the despoiling of the environment.

"The Kent State painting made me realize I was interested in social issues."
Another art student, Akron rocker Chrissie Hynde, had a different reaction.

"I can remember it so well. I can remember every minute of every day for four days of that event. It was a bummer. It was midterm, I was trying to take my portfolio to my art room."
Hynde dropped out, too, after May 4th. She gave up painting, moved to England, and became a rock star. And though she didn't write anti-war songs, she remained angry, as an activist for women's and animal rights.
Resonating long after the guns fell silent
In rock and roll, historian Lauren Onkey says the legacy of protest survived the war.
"The Charlie Daniels Band 'Still in Saigon,' Billy Joel's 'Good Night Saigon.' We're talking about late 70s and 80s, certainly Bruce Springsteen's 'Born in the USA'."
Forty-five years after May 4th, Half Cleveland's Chris Butler is still angry about what he calls his friend Jeff Miller's "murder." But he's not sure you can call what he writes "protest" music.
"It's certainly cranky. It's certainly, 'Ow! That hurts.' Waitresses songs as well. T
hese songs are containers for gripes, and whines, and bitches."
Socially conscious music may not have changed history, but at the Rock Hall Lauren Onkey often hears how it changed people.
"They feel strongly about what the music meant and what it didn't mean. But whether or not a song changed a vote or a moment, I think it's very hard to pin that down."
Onkey says today's students are deeply interested in the protest art of their parent's generation. "Fight the Power" is one of the Rock Hall's most popular classes.