In his resignation letter, Plusquellic says he's "done fighting the madness," is quitting May 31st , blasted the Beacon Journal, and is not answering questions.
The announcement stunned many. Dave Lieberth retired after a decade as deputy mayor and says the city's progress under Plusquellic has been recognized nationally and even internationally.
"He's responsible more than any other individual for our being recognized as one of the post-industrial cities heavy-industrial cities to make a transition to the new economy. Brookings (Institution) has called us one of the most successful of American cities, and when you read that report, they give a lot of that credit to the mayor."
An agonizing decision
Lieberth says Plusquellic had considered not running four years ago, but kept going out of love for Akron.
"I'm sure that is was agonizing for him because he has loved being mayor. He loves waking up every day and being creative and thinking about what he can do next for Akron that hasn't been done by anybody else before. And yet there were lots of stresses that were brought on after the State of the City message that he has been having to deal with."
It was at the State of the City address in March where many expected Plusquellic to announce whether he'd run for another four years this fall.
He didn't. Instead, he launched a controversy that has dogged him for the last seven weeks.
Plusquellic barred a council member, Bob Hoch, with whom he'd been feuding, from attending the address and later told WKSU it was because he feared Hoch might shoot him.
"It's the state of the city address. My 88-year-old mother is sitting there. My 84-year-old aunt and her husband and my stepfather. My daughter. I don't care what anybody else thinks at this point. There was enough circumstantial evidence of people watching him and his rage."
The 'B-word'

But many – including the Beacon Journal – saw the claim as over the top. In turn, Plusquellic spent half of his resignation letter taking the Beacon to task.
He referred to the paper calling him "a B word." It was unclear whether he meant "bastard" or "bully." The paper's used both, but says any accusation it caused the mayor's resignation "is just not rational."
Others have also accused the mayor of being a bully.
Mike Williams ran against Plusquellic four years ago in the Democratic primary.
"I think how the mayor has dealt with peple who have a difference of opinion is suspect. And I think that lends to some people coming to the conclusion that he's a bully."
What's next?
Now that Plusquellic has stepped aside, Williams says he's considering another run in the primary in September. But it's council President Garry Moneypenny who will step into the office on June 1, and is expected to have the advantage of incumbency for the fall election.
Moneypenny couldn't be reached for comment, but a statement attributed to the mayor makes it clear that's what Plusquellic envisions. Most important, the mayor says, "His integrity makes him the best choice to be Mayor."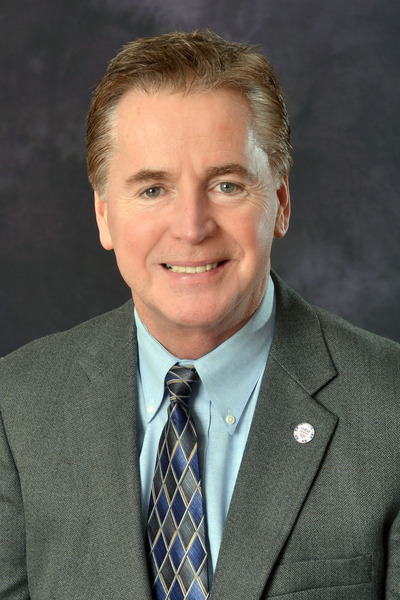 Marco Sommerville, the former president of council and now the city's planning director, says Moneypenny has experience the city needs for a smooth transition.
"I know Garry knows about all the international travels that we've done. And I know he knows a lot about the city, a lot about the police and the fire. He brings a lot of experience and it will be good for the city."
But both Plusquellic's opponents and supporters agree that no one will replace him – and not just because he's spent 28 years as Akron's mayor.
Summit County Executive Russ Pry.
"Fierce, tenacious, hardworking, controversial, loyal. Those are all the adjectives that I always think of with Don. Certainly not afraid to take a stand. You always knew where you stood with him."
One of the last places Don Plusquellic will stand as mayor is at the ribbon cutting for the new grocery store in Highland Square – fulfilling one of the promises the mayor says he's kept over the last three decades.

Here's the resignation letter submitted today by Mayor Don Plusquellic.
h