Terry Pluto says nothing could have foretold the breakout game Matthew Dellavedova would have in game six of the Eastern Conference semifinals in Chicago.
"Here's a guy who averaged 4 points a game, sort of a bit-part player, on the biggest stage probably he's ever played on, in the most important game he's ever played in (and he) scored 19 points in Chicago. And I was at that game and it just seemed like every time he made one of his 3-point shots, more air was sucked out of the United Center."
The non-scorer who scored
"He's not a scorer; he's a 6-foot-4 guard who made the NBA as a defender. He is not one of these guys that any basketball fan just walking in casually watching him for the first time would say, 'Oh, I know that guy's going to play in the NBA and outscore LeBron James in the biggest game of the playoffs so far for the Cavaliers."
So Pluto looked more closely at his path to the NBA. He came from a small private school in California, where the coach, Randy Bennett, took over in 2001 – a team that had a 2-27 record.
He heard suggestions that Australia might be good for recruiting and knowing his program had he recruited a player named Adam Capron.
The pipeline opens
"Adam starts telling him there's all these other players in Australia and they're pretty good players," so Bennett made a trip to the Australian Sports Institute where some of the best basketball players in Australia play.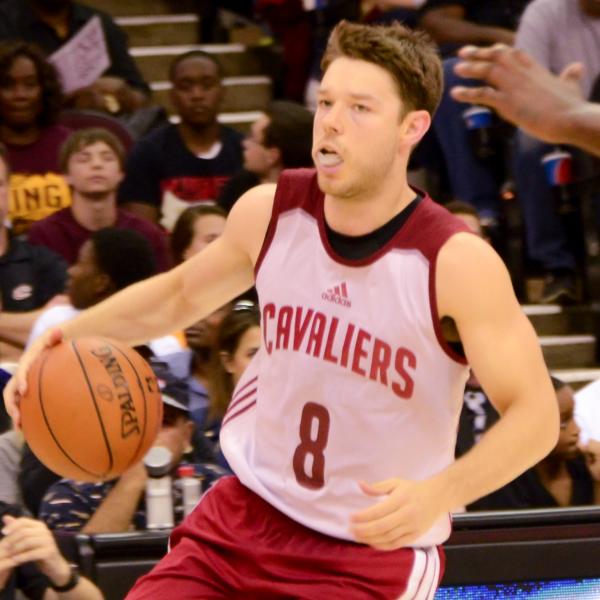 And "he's suddenly developing this pipeline where he's getting these different Australian players. … Dellavedova became the 10th player."
And during Dellavedova's four years there, "the remarkable thing is his team goes to the NCAA tournament three times. They always win their first round game, and one of the years they went to the Sweet 16."

Annoying and effective
It may sound like a Disney movie, Pluto says, but even Bennett wasn't initially wowed by Dellavedova.
But the Cavs saw enough in him to offer him a $100,000 signing bonus and a two-year non-guaranteed contract. Pluto says he's had to prove himself repeatedly.
"He shoots the ball from like his ear; it's almost a push shot. He's like a little tank running around. He's always in collisions. I wouldn't want to play against him because he's annoying. … None of that sounds like he's an NBA player," Pluto acknowledges. "He's very smart, you can see all that, but that sounds like a guy who's going to play the next 15 years for the Australians National Team and make a good living in Australian, not playing for the Cavaliers."
So what happened in Chicago?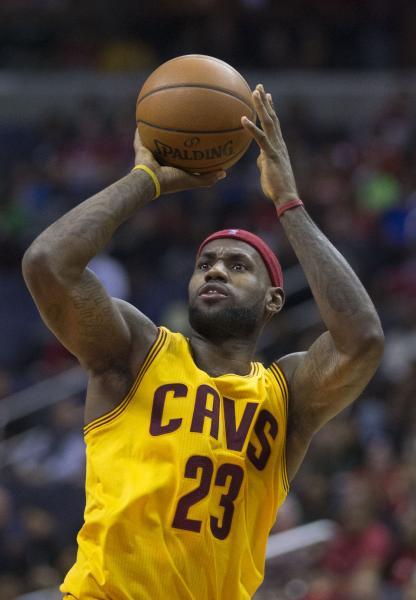 "Everyone has their moment, Pluto says. And besides, "LeBron loves him. … I think because he does pass the ball, and secondly LeBron, when he went to Miami, he learned the value of defense and annoying players."
What's next?
"You're not going to ride the Delly train to the title. … But he could end up being pretty important because even though Kyrie Irving says 'I'm ready to go, I'm feeling great,' you never believe a player in the playoffs when he says he's fine."
Is anybody else emerging?
"Well, Tristan Thompson has just been getting every rebound in site."
The unexpected trio at the podium
Pairing Dellavedova and Thomson with LeBron may not be what people expected. In fact, Pluto says, "you could have won a lot of money" betting which two players would accompany LeBron to the podium after the Cavs clinched the Eastern Conference semifinals."
"Of course it was supposed to be Kevin Love and Kyrie Irving. But Love's arms in a swing, he's not there. At that point, Irving had his foot on ice, and his knee on ice, and probably his ego a little battered and bruised on top of it.
"But here comes LeBron walking out of the locker room, and he picks Matthew Dellavedova and Tristan Thompson and he says, 'I love these guys. These guys are the ones who got us here.'"
Still, Pluto cautions, everyone should "remember the reason we're talking about the Cavs with any title hopes … is still LeBron James."