Faith falters in a wave of anger
David Flowers is a pastor living in Flint, Mich. But he says there was a time in his early 20's when he rejected the idea of God. In a recent blog post Flowers writes that his crisis began when a close friend died.
"The anger was almost palpable," says Flowers, "like I could literally taste it on my tongue; bitterness, rage that felt fearfully boundless."
He says the death of his friend at such a young age felt like betrayal.

"God had violated the quid pro quo I thought we had struck up where I believe in him and try to serve him with my life, and he protects me and everyone I love."
Flowers was then dealt another blow. He was diagnosed with MS. The one-two punch crippled his faith.

"I just gave up on the concept of myself as a believer."

The decision to break it off
The spiritual crisis that Flowers went through is a phenomenon that has attracted the attention of researchers in Cleveland.
Julie Exline teaches psychology at Case Western Reserve University.
"Anger toward God is something that can come up in response to really major life events," she says, like the death of a loved one, a devastating illness or a senseless disaster.
Exline has spent nearly 20 year examining the phenomenon of anger at God, both as a therapist and a researcher.
She says our relationship with God mirrors our personal relationships, where a perceived betrayal results in anger. And sometimes, she says, we decide to just break it off.
"If God exists, then God's a jerk, so I'd rather not be in this relationship," says Exline. "Or, you could say, 'I can't believe that a God exists that would allow this to happen, so I can't believe this.'"

Feeling OK about being angry
Exline says feeling angry at God is not just an abstract theological question.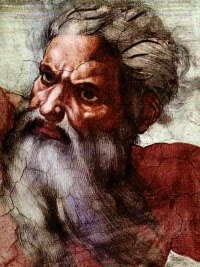 "Anxiety, depressions and lower life satisfaction" are a few of the possible consequences of repressed anger toward God, says Exline.

The religious struggle, especially for devout Christians, can be compounded by guilt and fear. But, she says, occasional anger is seen as a natural part of a relationship with a deity in the Jewish tradition.
She says Jews are better able to embrace the idea that "I can be in a relationship with God and still be mad, and that might even contribute to the intensity of our relationship, because if I didn't care, I wouldn't be here."

Research shows surprising results
But Exline has found that anger at God does not always emerge in response to a catastrophic event.
"One surprising thing," she says, "is that in a lot of our studies, the people who are most angry at God are not people who've gone through these terrible tragedies. They're people who've just been inconvenienced, or for whom life is not going as they would want." That can include breaking up with a boyfriend, rain on a wedding day or a sports injury.
Joshua Grubbs is a grad student at Case and has co-authored several studies with Exline. He says the anger often stems from an exaggerated sense of entitlement.
He says multiple studies have linked entitlement "to a conflict with God; to feeling like God is abusing you, just feeling that God is a mean deity."
Grubbs and Exline say their research cannot provide a theological magic bullet to a topic religious thinkers have grappled with for millennia. Their therapeutic approach is to let people know that anger at God is a common and potentially healthy emotion.
Exline says "anger is part of what helps us have a sense of strength and have a sense of energy to correct things that are wrong."

Learning to 'suffer well'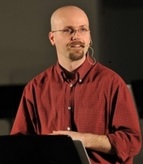 For pastor David Flowers, who had his own religious crisis when he was younger, debilitating symptoms of MS have taught him to focus on what is within his control and less on his anger at God.
"If you're angry, you're angry, it's normal," says Flowers, "but what we can control is whether or not we learn to suffer well."
For psychologist Julie Exline, scientific research provides a better understanding of people's religious struggles, and an understanding that anger at God is a normal part of human relationships.