For gamblers, racinos are a blend of two worlds. When you walk in, you're greeted by security and then by a clash of lights and sounds from the video slot machines that line the floor. Make your way through the back doors, and there's a wave of serenity.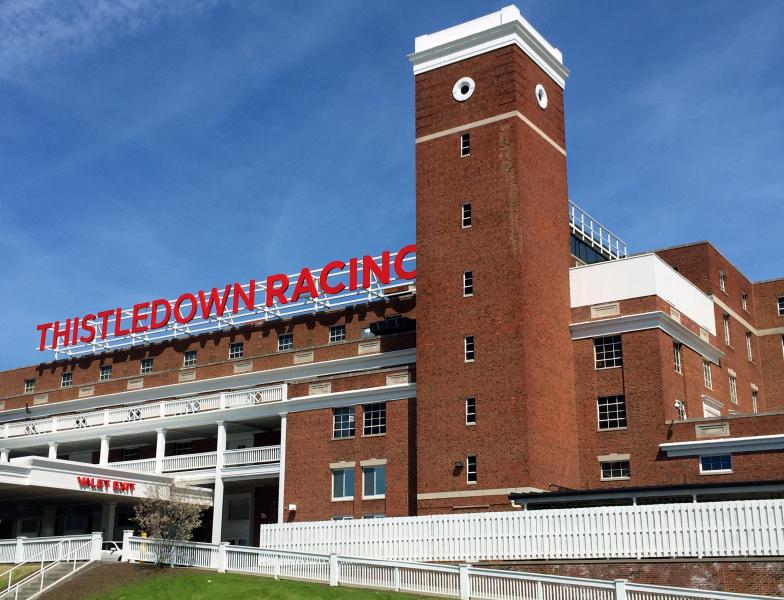 On this sunny spring morning, horses and jockeys are getting set for the first race of the day at Thistledown Racino in North Randall. Ed Marsey of Chagrin Falls sits at a table with a race guide, coffee in a Styrofoam cup and his morning pills lined in front of him. He's been betting on the horses every week for 40 years.
"I like the way it used to be, really. When it was just horse racing. Now it's more about the slots than up here," Marsey says.
Retooling the tracks
Three years ago, Ohio's seven horse tracks retooled, when Gov. Kasich struck a deal to allowed them to add video slot machines. Thistledown and Northfield Park in Northeast Ohio have undergone hundreds of millions of dollars in renovations, while Penn National built a brand new Hollywood Gaming just outside Youngstown.
Since they've reopened, there's been a turnaround. Thirty-year-old Emily Presson of Lakewood is among a relatively new crop of customers. She comes to Thistledown a couple times a year. She's not here for the slots; she's here for the horses.
"I would say I like this a little bit better. Just cause it's more interactive. I think it's a safer way to gamble than just sticking your money in slots," Presson says.
The next Churchill Downs
The racinos have been counting on people like Presson to help to revive Ohio's struggling horse-racing industry. Patrick Ellsworth is Thistledown's assistant racing director. When he started the job 14 years ago, waging revenue was on a sharp decline. Under the deal to allow slot machines, the track owners are required to funnel 9 to 11 percent of the revenue from video lottery terminals to the race purses.
Now, Ellsworth says Thistledown's average daily purses are $130,000, the highest of any thoroughbred track in the state.
And their premier race, the Ohio Derby held later this month, has a record high purse of $500,000, up from $100,000 two years ago. Now, Ellsworth isn't just thinking about survival, he's thinking big.
"I want to be Tampa Bay Downs, I wanna be Gulfstream, I wanna be Churchill Downs, Saratoga one day. They're very lofty goals but if you take it one step at a time you can eventually achieve them."


The multi-tasking, interactive generation
But, even being the next Churchill Downs may not be enough for the racinos to thrive long term. A Moody's Investors Service report released in April shows regional casinos and racinos will struggle because their primary customers are aging and have less discretionary income. Meanwhile, younger generations show little interest in gambling.
Alan Silver, an assistant professor of restaurant, hotel and tourism at Ohio University and a former casino executive, says that's why the facilities must offer more than just games.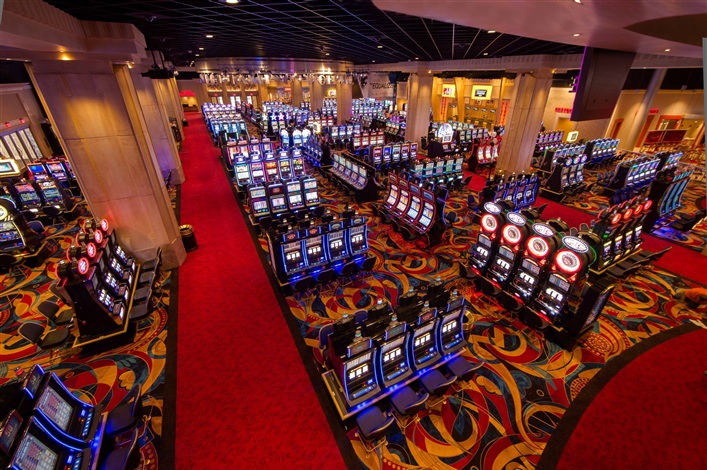 "How are we going to get these millennials to come to the casino? They're not big on gambling. They're very social; they like outdoorsy activities, night clubs and things like that. But as far as sitting in front of a slot machine, that's a challenge," Silver says.
That's entertainment
Northfield Park, now co-owned by Hark Rock International, is just seven miles away from Thistledown. It's become a premier concert venue in the region. Thistledown itself is undergoing another $70 million in renovations. And, Mike Galle, general manager of the state's newest racino, Hollywood Gaming at Mahoning Valley, is already looking at expanding, after being open less than a year.
"We're adding a comedy club on the lower level," Galle says. "We can run a lot of banquets. We can go to outdoor activities. We have an apron level there where we can do barbeques, put small bands out there. So hopefully we continue to market to different genres and different generations."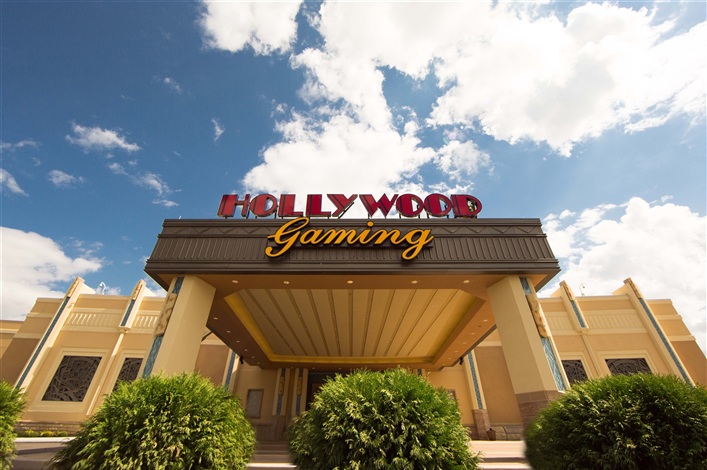 Taking on the casinos?
Whether those moves will pay off is yet to be seen, as Alan Silver points out that Ohio's racino industry is still in its infancy. Some parks in other parts of the state are struggling. Monthly revenue for Belterra Park in Cincinnati, for example, is running at only about two-thirds what was projected.
Silver thinks it will only be a matter of time before racinos get approval to start offering table games that may appeal to a younger generation, further pitting them against the state's four casinos for customers and revenue. Still, Silver believes there's plenty of dollars to go around and that this fledgling industry will continue to grow in Ohio.