The first time around in 2012, the youth orchestra performed in some of the great concert halls of Europe.
Music Director Brett Mitchell wanted to cover new ground this summer. He's guest-conducted all over the world, but this will be his first international tour as a music director, and his first trip to China.
"This is a brand new world for me just like it is for most of the students in the youth orchestra. We do have a good number of students in the orchestra who are either from China themselves or their parents are from China, so a lot of the kids are going to have a leg up on me."
Four cities in 9 days
There will be 4 performances, starting next Thursday in Beijing's Forbidden City Concert Hall.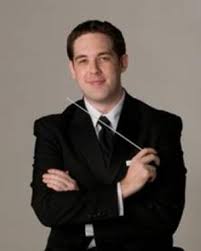 Friday they'll be in Tianjin.
Sunday they'll travel 800 miles by high-speed train to Shanghai, with a final concert the following day in Ningbo. "Unheard of as it is over here it's got like 8 million people in it. It's going to be great. I think we're going to have very enthusiastic crowds."
Mitchell, in his second season leading the youth orchestra, is also Associate Conductor of the Cleveland Orchestra. Members of the adult orchestra serve as mentors.
"Having one of the greatest orchestras in the world be our parent organization, the standard because of that affiliation is so incredibly high."
All the excitement you would expect
League of American Orchestras President Jesse Rosen heard that loud and clear at the league's recent convention in Cleveland.
"They played at our opening session, the last movement of the Tchaikovsky 4th symphony. They are a wonderful orchestra. The kids obviously wonderfully engaged and play with all the excitement that you expect from young people encountering this music for the first time."
Seventy-five dedicated musicians, some as young as 12, are going on tour. For months they've been rehearsing Tchaikovsky, Shostakovich, and more at weekly four-hour rehearsals at Severance Hall.
"Real repertoire much of which would challenge 90% of orchestras in this country, and they invariably rise to the occasion."
Stiff competition
It's not an easy orchestra to get into. You have to be studying with a private teacher and must also perform with your school orchestra. Plus, you have to be very, very good.
"We had something on the order of 50 violinists that auditioned this year for about 11 spots that were available in the orchestra."
Trumpeter Lea McClure is in her second season with the Cleveland Orchestra Youth Orchestra.
"It's certainly a lot of hard work, but it's something that I'm interested in pursuing myself. So it's gotten me very eager to start pursuing my career."
The recent Rocky River High School grad will study with Cleveland Orchestra trumpeter Jack Sutte in her freshman year at Baldwin Wallace College.
18-year-old violinist Maggie Niekamp of Akron is on a similar path. She'll study next year at the Cleveland Institute of Music with Cleveland Orchestra violinist Stephen Rose.
"My ultimate goal is to be in a professional orchestra, so I think that being in the Cleveland Orchestra Youth Orchestra has really helped develop my passion for it."
Ambassadors for their region and schools
Going to China is a privilege Maggie takes very seriously. "I just graduated from Firestone High School and so I feel like I'm representing my school and just Akron in general."
She'll take time to see the sights. "I'm really looking forward to seeing the Great Wall. That's on my bucket list."
Glad as he is that Maggie's going, her dad Chris already looks forward to her return. "It's a little stressful sending an 18-year-old daughter off overseas to China."
But he's been reassured. "They'll be surrounded by good people and have a good safety net there."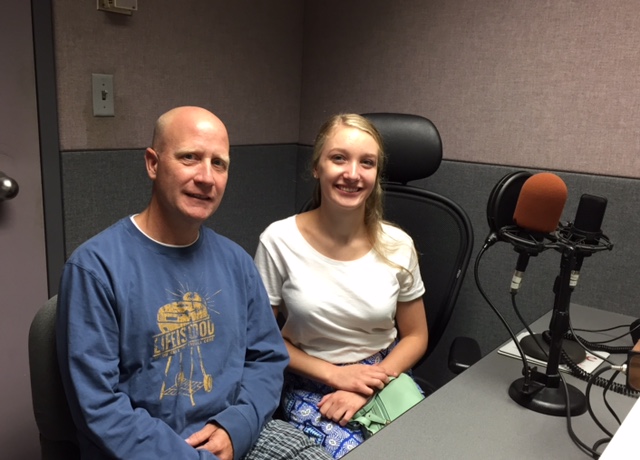 Supportive families
The students have to pay their own way on tour, but some have scholarships and a touring fund established by Jules and Ruth Vinney helps cover costs.
Lea McClure's mother is going along as a chaperone. It's a musical family. "My parents played a lot of like classical rock when I was growing up, but not a lot of classical music."
Her conductor, Brett Mitchell, also came late to the genre.
"Very similar to Lea, the music that my parents listened to, an awful lot of Beatles, an awful lot of Simon and Garfunkel. It wasn't really until high school that I really started getting into classical music."
The conductor can relate
That helps him, he thinks, in working with students. "I know what it's like to encounter these masterpieces for the first time. It's a real honor for me to get to help these young minds open up to this amazing repertoire that I've spent the last 20 years getting to know myself."
Getting to know not just the music but her fellow musicians better is among the benefits trumpeter Lea McClure sees in the China tour.
"It's so culturally different from anything that we've ever experienced in our lives. It brings everyone together to get them excited for such a new experience."
With departure just days away, the trip still seems unreal to Lea. "It doesn't really seem like it's actually happening," she says, "but I think that once we get on the plane everyone will be like, ' Wow, we're actually going to China now."
"I think once we enter into about hour eight or nine of the flight, says Brett Mitchell, "then it will become clear that we are going a long, long way, Toto."
And just before they go, the Cleveland Orchestra Youth Orchestra will perform the music they'll play on tour in a free concert Sunday afternoon at Severance Hall.