Board reforms stymied in statehouse
There are 19 board of education members in Ohio. Most are elected to represent various regions around the state but 8 of them are appointed by the governor. So he has a lot of sway. The board on its own, not so much.
One small example happened in June. Two of the minority Democrats on the board proposed to keep funding steady for INFOhio, an online digital library for K thru 12 students. The board approved the idea unanimously.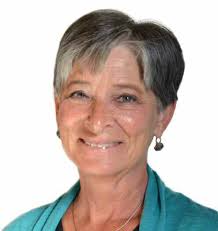 Their resolution was sent to leaders of the General Assembly who promptly slashed INFOhio by 42%. The person who was most surprised was Cleveland-area board member Roslyn Painter-Goffi, a former school librarian.
"I just wonder why, when this whole board agreed and supported this resolution unanimously, how that wouldn't carry any weight with the people making the decision," says Painter-Goffi. "As a person who's new to this board," she asks, "what else do we have to do?"

Policy is concentrated in the hands of very few
The one legislator who routinely attends school board meetings is Republican Senator Peggy Lehner, chairman of the Education Committee. But she explained even she had little sway over the recently passed biennial budget.
"I had 55-some amendments that I tried to get into this bill and I think I got what- two?" says Lehner.

Lehner's amendments had to be voted on by the full House and merged into a final bill by a conference committee of effectively 4 people and then given final approval by the Governor who had the power to veto parts of it.

In the end, the senator didn't even know that rules for Ohio teacher evaluations had been changed in the 2900 page budget document until a Department of Education lawyer told the board two weeks later.
"A lot of these decisions are made at the end of the day by a very small number of people and they're made quickly," says Lehner. "I can't tell you how many things in the budget I'm seeing for the first time today that got added in conference committee," she says.


Board's power is limited
School Board President Tom Gunlock had some advice for his members...but he kept it to himself; "I don't want to say what I really think but…"
Gunlock told the board the only real power they have is to hire and fire the state school superintendent.
"If there's some things that this board wants to do, then everybody has to be willing to talk to their members - their General Assembly members," says Gunlock. "Because at the end of the day they're controlling everything," he says.
...Everything, including all the money. That is why hundreds of pages of education policy was included – sometimes at the last minute with little debate—in the 2 year budget. Senator Lehner, whose Republican Party dominates Ohio government, wonders if that is the best way to deal with important education issues.
"Which is one of the problems with putting this much policy into a budget document, which has been an increasingly difficult issue for us all to face," says Lehner.
And if the school board wants to return to that issue over funding online school libraries, the Department of Education lawyer suggested they start lobbying legislators and get a jump on the mid-biennium budget review.