Toughest job in town
Terry Pluto argues that taking over as athletic director for the University of Akron will be a harder job in the first year than the incoming new mayor of Akron. That's because the athletic programs at Akron have been under fire. Last month, the university announced it was eliminating baseball as part of $40 million in cuts. And the football program runs an $8 million deficit, as the university pays off debt from its new stadium that opened in 2008.

"The stadium, which is perhaps the best stadium in the Mid-American Conference [and] one of the best of the mid-major schools, is empty most of the time in terms of attendance." In fact, Akron football has the lowest football attendance in all of Division I.
Why take the job?
Larry Williams replaces Tom Wistrcill, who left Akron in June for a job as senior vice president of the Learfield Sports' University Partnership Group.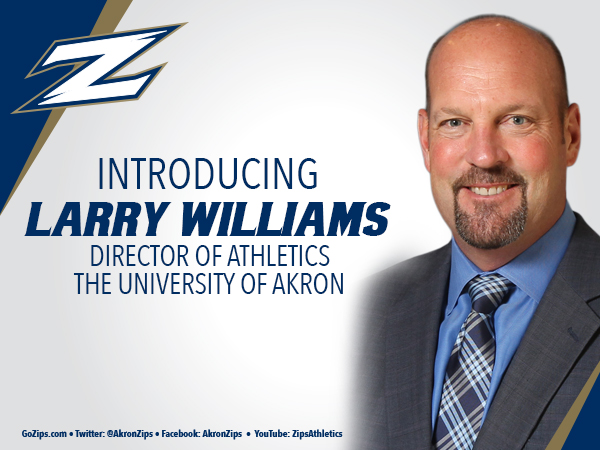 Williams played football for Notre Dame and was drafted by the Cleveland Browns in 1985. He played five seasons in the NFL. He was the athletic director for the Marquette Golden Eagles from 2012 to 2013, resigning after less than two years on the job.

"They had a big changeover at Marquette with the university president leaving and so on. He spent the past year at an equity company. I think he got bored. This guy played briefly for the Browns, he played at Notre Dame. He likes running athletic programs and obviously he likes a challenge," Pluto says.

And, Pluto says Akron has a history of athletic directors who have gone on to bigger jobs.

Mike Bobinsky was AD from 1994 to 1998. He then went on to Xavier and now is athletic director at Georgia Tech. Mike Thomas, who took over for Bobinsky, went on to become athletic director at Cincinnati and is now at Illinois. MackRhoads, athletic director from 2006 to 2009, went on to head the University of Houston's athletics and is currently at the University of Missouri.

"It's a launching pad," Pluto says.

Priorities
Pluto says the university will want Larry Williams to immediately "fix the football program." It's something Williams didn't have to deal with at his last university job -- Marquette doesn't have a football team.

But what Marquette does have is a successful basketball team. "He helped Marquette move into what's called now the new Big East, which is a basketball-centered conference," Pluto says. And he says Akron has had a good basketball team under the direction of longtime coach Keith Dambrot.
"[Williams has] a really good basketball program here. He's got one of the elite MAC programs and one of the elite MAC coaches, who's probably not going anywhere. That's one thing about Keith Dambrot at this stage in his life in his late 50's. He's a U. Akron guy; He's here."
He says the same can be said for the recent successes of soccer, women's basketball and track at Akron. "It's not like he has to come in and build every program. The biggest tiger he has to wrestle is the football program," Pluto says.

He adds, "The football thing is a huge challenge because of the history of losing."