Legislators passed the bill in near secrecy in June with no public debate. It will establish a five member Academic Distress Commission with a three-member majority chosen by the state school superintendent.
That group then appoints a CEO with extraordinary powers. He could not only change the collective bargaining agreement with teachers but also create or contract with charter schools.
State school board member Patricia Bruns – a Democrat — says bypassing local elected officials including the school board is unconstitutional.
"Their idea is to take over the schools, dismantle what's there, and dole them out to private, for-profit charters."
A legal question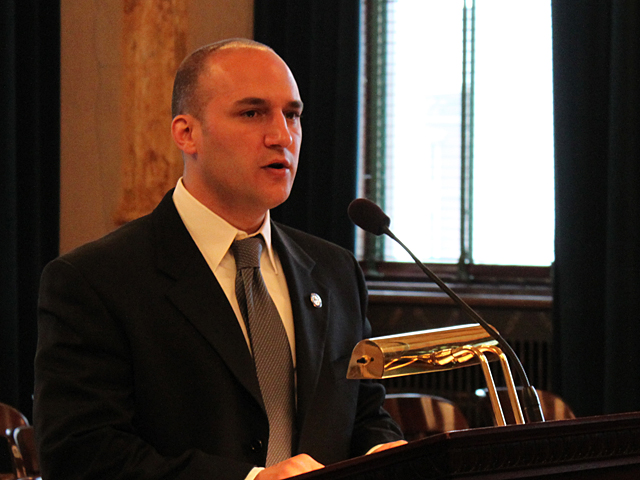 At this week's board meeting, member Mary Rose Oakar said she has received piles of letters from people around the state afraid of a similar takeover of their local schools in favor of charter schools. She asked Department of Education official Lonny Rivera how it was legal to eliminate a locally elected school board.
"I've never heard of erasing somebody's election in that matter. So maybe I'm wrong about it unless they did some conduct problem or something you can kick somebody out of their position."
Rivera, a former school superintendent at Oregon City Schools near Youngstown, said his department is just trying to improve failing districts in what he called a "noble" effort.
"For me, if you're going to lead people, you're going to need to get all kinds of individuals working together and not have it adversarial because those people are still representative. But, I also know that sometimes the adults can be the problem and sometimes they'll stand in the way of allowing certain things to happen."
Youngstown teachers and Democratic legislators have sued to stop H.B. 70 from taking effect. Sen.Joe Schiavoni and Rep. Michelle Lapore-Hagan say they'll introduce their own Youngstown bailout plan next week.