The Browns found themselves going with Plan B within minutes of their first game of the season. Their starting quarterback since the day they signed him in the off season, Josh McCown, suffered a concussion in Week 1 against the Jets while diving into the end zone.
"Josh McCown is supposed to be the bridge quarterback to whenever Johnny Manziel's ready. It's almost like he was a teeter-totter. He just went down and then Manziel went up.
Johnny Manziel's rise from the ashes
"I had a lot of trepidation in how this guy was going to. He's a Heisman Trophy winner, first-round pick in 2014. Had two of the worst starts in Cleveland Browns history [last season]. He played six quarters and had only five non-penalty first downs. Three points. He didn't know all the plays. Then he goes into a rehab center.

"Does this sound like the kind of guy that actually is going to play well early in the following season?"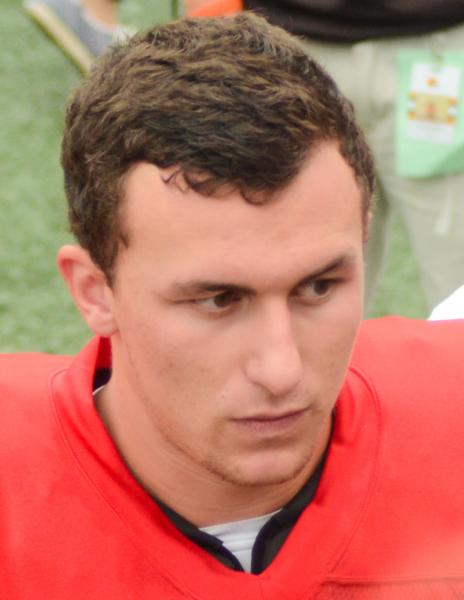 But he did play well. He threw two massive touchdown passes to wideout Travis Benjamin in a 28-14 win over the Tennessee Titans.
So, now the question is: Do you keep Mazniel as the starter or go back to McCown when he's cleared to play? It's the kind of early-season theatrics that make the NFL thrilling.
The NFL is full of surprises
"The NFL lives off this stuff," Pluto says. "[It's] how Oakland, which is not very good, just hammers Baltimore. All the sudden, The Indianapolis Colts, who are supposed to be good, are 0-2.

"The New York Jets, who are supposed to be bad, are 2-0, including a win over the Browns."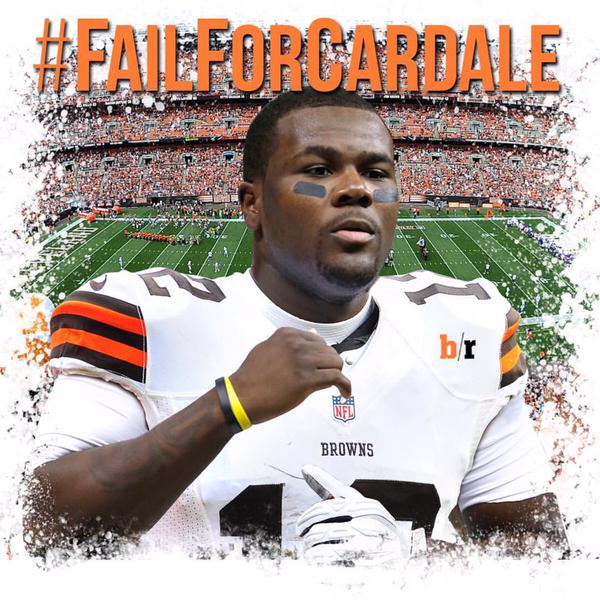 Fail for Cardale?
And, Pluto says there's another twist on the college level that's having a ripple effect among Browns fans.

Before the season, a "Fail for Cardale" Twitter hashtag surfaced, It encourages the Browns to lose the most games as possible this season to be in line for a top pick in the NFL draft – presumably taking Ohio State quarterback Cardale Jones.

Only problem is, Jones has been struggling so far this season and could be benched in favor of J.T. Barrett.
"They're kind of like the Browns; they don't know who's playing either!" Pluto says. "This is why the NFL has this incredible popularity. You can't predict a lot of it. And you have a team or two every year that comes out of nowhere and makes the playoffs." Unfortunately, it never happens to the Browns.
Could the Browns have a spark?
"But now you sit there if you're a Browns fan and you go, 'Well, could it be us? I mean, maybe we weren't that bad because the Jets are really good and maybe Johnny is going to be pretty good.' At least 'maybe' is entering into the conversation instead of, 'This is awful, this is terrible, fail for Cardale.'"
Another unlikely star
Another surprising player has been Travis Benjamin, who's had four touchdowns in his first two games of the season. That brings his total to eight for his career to date.

He was the 100th pick in fourth round of the 2012 draft. So, suddenly this guy, who's been around and had a significant knee injury with the Browns a couple years ago, has emerged as their big-play receiver. And he was drafted primarily to return kicks and punts. So that's been a nice surprise.
"Usually every twist and turn ended with a dead end and a brick wall if you're a Browns fan. We don't know how good Johnny's going to be over the long haul. But I have found myself writing a column this week saying I would start him this week. I never expected those words to come from my fingers across my screen in the first two weeks of the season."