Robyn O'Brien became an activist for what she believes would be a better food system after giving up a successful career in the food industry.
She was a financial analyst working on a team that managed $20 billion in assets for some of the nation's major food producers.
"It was a very different course than the one I'm on today," she reflects. "I grew up in Houston, Texas, in a really conservative family. I went to business school on a full scholarship and really had landed this dream job."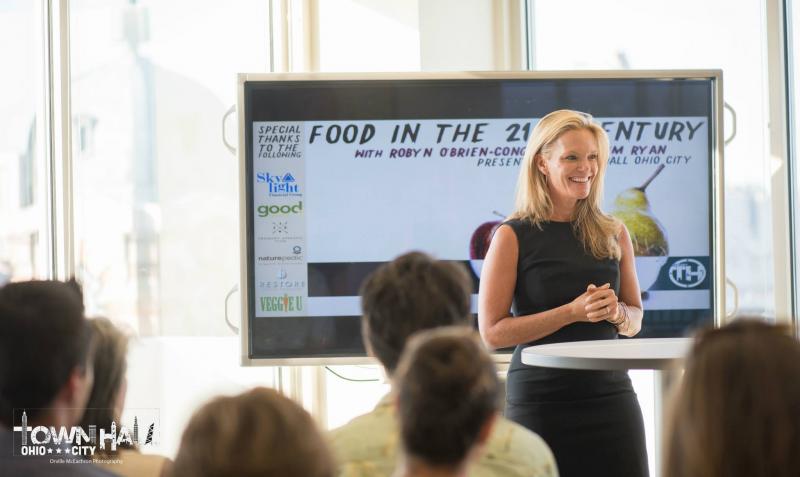 A life-changing typical American breakfast
Everything changed for O'Brien after the youngest of her four children got sick.

"She suddenly started developing these life-threatening food allergies.
What O'Brien knew best was crunching numbers.
"And so I just simply turned to the data: how it's impacting so many children today, the rates of hospitalizations that were related to it. With that data I was realizing that there's a lot that has changed in our food supply in the last 20 years."
She started asking herself, "Are we allergic to food? Or are we allergic to what's been done to it?"
O'Brien found a lack of long-term human safety studies on ingredients coming into the food supply like GMO's, genetically modified organisms.
"In the late 1990s, scientists were able to use this new technology to genetically engineer seeds so that they could withstand increasing doses of weed-killer.
"It allows more food in the field to grow," she acknowledges, but she worries that "chemical companies are arguing for more and more of their chemicals to be applied to these food crops."
A food awakening
O'Brien notes that America's trading partners in the UK, Europe, Australia, Japan and New Zealand aren't using GMOs, artificial growth hormones, or artificial dyes.
"So why are we?" she asks.
She's encouraged that others are raising the question.

"We are having this food awakening, and I think largely it is being driven by the escalating rates of diseases and cancers and the other things that we're seeing in the ones we love."
She gets chills remembering the morning in January of 2006 when her daughter became violently ill after a breakfast of store-bought waffles and yogurt.
Rushing the child to the pediatrician, she asked herself, "How in the world as a mother am I going to be able to do my job if this child is allergic to food?"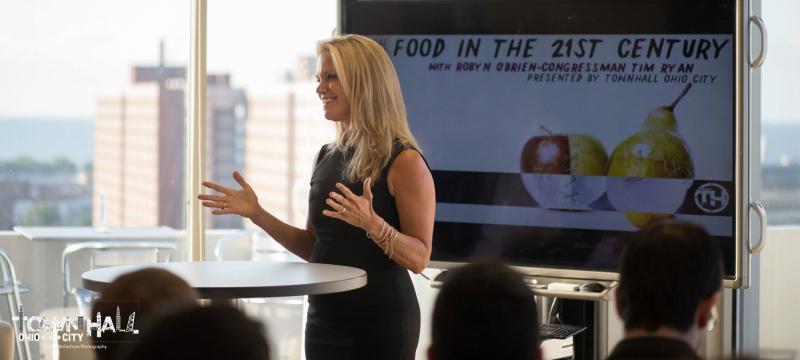 As founder and executive director of the AllergyKids Foundation, O'Brien helps other parents answer the question.
Taking the analytical approach
"Today," she says, "one in 13 kids has a food allergy, and a food-allergic reaction sends somebody to the emergency room once every 3 minutes. So there are a lot of people struggling with this condition."
O'Brien thinks her business background helps her talk about the problem "in a very analytical way as opposed to a very emotional way."
Proponents of new farming technologies like GMOs say they're needed to boost harvests worldwide with a projected 2 billion more mouths to feed by 2050.
O'Brien calls that a "scare tactic."
She doubts the solution to world hunger will be "one size fits all by a chemical company."