The Cavs met the media on Tuesday for the first time since losing to the Golden State Warriors in the NBA Finals. They lost in six games without Kevin Love for the entire series and Kyrie Irving for the final five games of the series. They learned on Tuesday that Iman Shumpert will be sidelined for three months this season with a wrist surgery.

Terry Pluto was among the reporters who attended Cavs Media Day on Tuesday and asked James how he felt coming into training camp.

"We were kind of curious about how LeBron James felt, because he was kind of distraught after they lost. They overachieved when they got there. LeBron's playing these enormous minutes, carrying the team on his back," Pluto says.

A different Finals experience
Pluto says the first time James went to the NBA Finals was with the Cavs in 2007. They were swept by San Antonio.

"He goes, 'I was so young, I was just glad we got there.'"

The next time was in 2011 with Miami. "'We thought we should have won; we lost. He said, 'I was angry when we lost.'" They ended up winning the next two championships in 2012 and 2013.

"Then he said, 'Losing to San Antonio in 2014 really was a downer.' That they were blown out so badly probably helped the Cavs because he felt it was over in Miami," Pluto says.

"I would have thought he would have viewed this past year much like his first year with the Cavs. They got to the finals; they played respectably well. He was out there with a marginal cast of characters and a rookie head coach and he said, 'This is as tough as any of them. I find as I get older, they're getting harder and harder' to deal with the losses."

A drive to win now
Pluto says James' urgency is probably a good sign for Cavs fans.

"He so badly wants that one for Cleveland. He's not saying, 'Well, we over-achieved, we got to the finals.' He said, 'Father Time is undefeated.'" And Pluto says that what he meant is that this is his 13th NBA season. In the last six years, no NBA player has played more total minutes than LeBron.

James shot 41.2 percent in the playoffs earlier this year, including 39.8 percent in a finals in which he averaged 35.8 points, 13.3 rebounds and 8.8 assists.

Embracing Kevin Love
Kevin Love is expected to be healthy after being knocked out in the first round of the playoffs with a shoulder injury that required surgery. And, after some dramatics during the season about James and Love reportedly not getting along, Pluto says the two appear to be ready to work as teammates.

"I asked LeBron about the minutes and he said, 'I used to be hard-headed about the minutes and I'm learning to soften about that.' Pluto says James paused and mentioned Kevin Love first. 'I think I don't have to carry as big a load this year.' And then he mentioned Kyrie too, but he mentioned Love first I think partly because he wanted Love to know he's valued."

A step back for the Browns
After their big win in the home opener, the Browns lost to the Raiders 27-20 this past Sunday in a lackluster performance, falling to 1-2 on the season. They'll next play San Diego (1-2).

"It was a total opposite of the home opener where they beat Tennessee. It was like a party there. Now it's like a morgue again," Pluto says. "They're down 20-3, and frankly whether Josh McCown or Johnny Manziel started, the defense was so bad, they put the Browns in this situation where they got behind 14-0 before they even knew what was going on."

Last year, Pluto says the Browns ranked last among 32 teams in protecting the run. This year after three games, they rank at the bottom.

"If you played 16 games last year and you had the worst run defense in the NFL, you're supposed to fix it. And you had the worst run defense through the first three games year. And, you have no faced a premier running back yet. You can't even name the running backs that were running over. That means there's just a bunch of holes.

********************
Life takes a knock at The Rock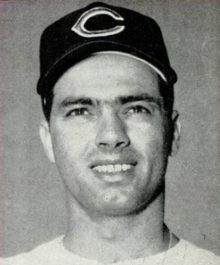 Terry Pluto catches up with Rocky Colavito, who faces a new challenge at age 82.
Other options:
MP3 Download
(3:54)