About 30 people are crammed into a classroom in a faded-frame building run by the Bhutanese Community Association of Akron. Men in bright woven hats, women in colorful scarves; the faces of both weathered by decades the sun, heat and monsoons of the refugee camps of southeast Nepal.
They're learning English.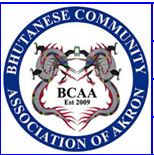 Down the hall, about 10 others tackle questions about the U.S. Constitution and Declaration of Independence – keys to getting U.S. citizenship.

"What are two rights guaranteed by the Declaration of Independence?"
"Life and liberty."
"Life and liberty."
In a cramped room in between, the Association has started a fledgling internet Nepali-language radio station, Sangham radio.
Many partners
It's a similar scene at Asia Services in Action and the International Institute of Akron, with classes literally morning, noon and night. Amber Subba is a case manager with the International Institute. He says it's a concerted effort to overcome the biggest challenges faced by refugees.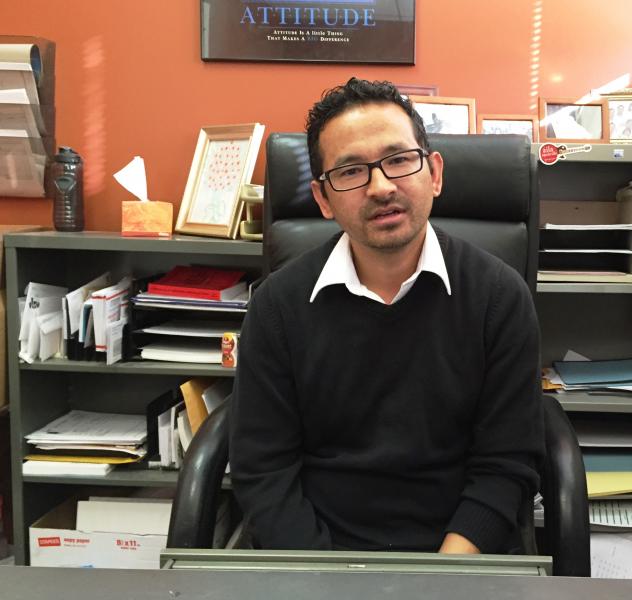 "The language problem is the first thing and the cultural differences. And also the changes in the role in the family. The parents are home now. The children are earning money."
Subba was an early arrival among the roughly 4,000 to 5,000 Nepali-speaking Bhutanese who have moved into the Akron area since 2007. Now his job is to help meet a tight 90-day deadline for each new refugee to be on his or her way to self-sufficiency – with a place to live, a job or other means of support and enough of an understanding of what many of the refugees call "the rules and regulations" to navigate America – or at least the North Hill piece of it.
Getting oriented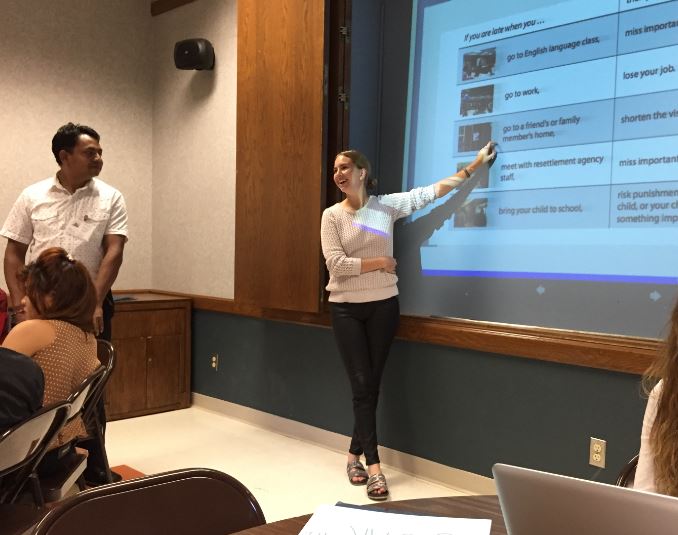 The effort begins with a week of orientation for the newcomers each month. It includes information that is all at once crucial and minutia: how to shake hands in a job interview, how to interpret a shrug (in Nepal, it means yes), how to navigate the U.S. health system, how to deal with police, how to ride the bus.
And yes, how to speak just a bit of English.
Enough, perhaps, to be hired at Case Farms. Or Gojo. Or one of the myriad plastics and machine shops nearby. Paying taxes, enrolling kids in schools, pooling money, buying houses, starting businesses.
Businesses like Dhimal's Mini Mart, started by the ever-effervescent 24-year-old Tika Dhimal, his brothers and father -- in part with money saved from his first job at Five Guys burgers.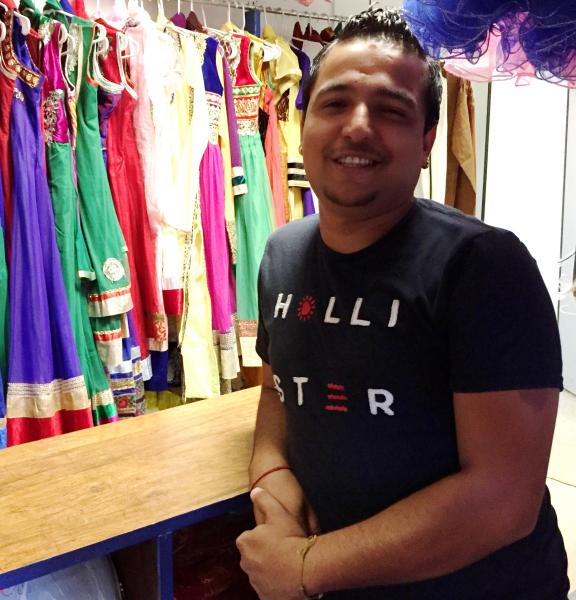 He's a husband and relatively new dad, studying mechanical engineering and "right now I'm a U.S. citizen and I'm really proud. I'm really happy to be a U.S. citizen. That is really good. Good, good, good."

North Hill benefits
Akron police officer Kevin Evans – who knows many of the refugees from orientation and many of their kids when they pass by his small office at North High School – says despite some early tensions -- the migration has been a boon.
"The North Hill area's thriving with little businesses everywhere. The houses are full. There's not a lot of vacant houses around. And if you talk to the neighbors, they say they're great neighbors."
Laura DeVitis grew up in North Hill, helping what had been her grandfather's produce stand evolve into a specialty Italian market that draws people from all over northeast Ohio. She says North Hill was the right place for it all to come together.
"You know this is a good place for the immigrants to get a start. I got a nice start here and so did the many Italians and I'm kind of glad there's people living in the area who are happy to be here."
It took some getting used to
That doesn't mean everything has been idyllic.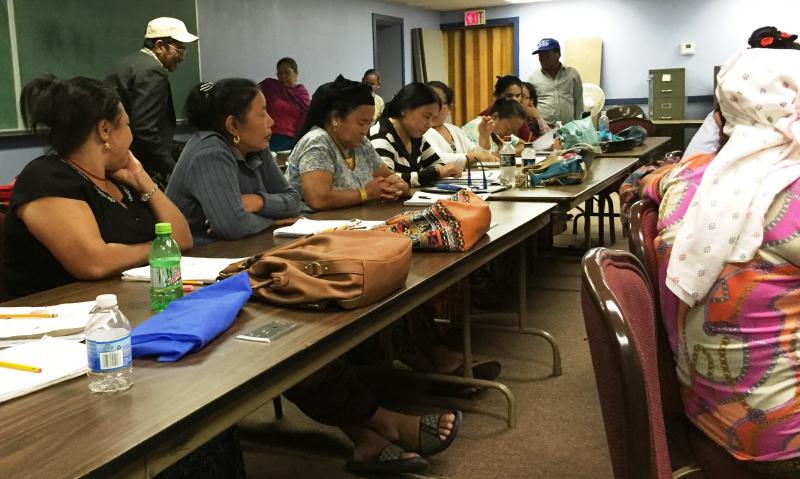 The suicide rate among the Bhutanese refugees nationally is nearly twice that of the general U.S. population. Amber Subba says it's especially high in Akron among elderly men who feel isolated by language, culture and the realization that they'll never return to the homeland from which they were evicted.
And there are other issues. Landlord/tenant relations needed some smoothing early on. People who'd lived with nothing for decades suddenly had money, and scam artists swooped in. There's a running joke about Bhutanese being lousy drivers. And cultural differences raised tensions in such a way that caused United Church of Christ pastor Carl Wallace and others to hold community meetings.
But now, he says:
"We have Bhutanese, we have Nepalese. We have African Americans. We have Hispanic. We have European Americans. It is truly a mixture of people. It is what God's face would look like."
And it's what North Hill is likely to look like for some time to come.