Ohio Rights Group President Mary Jane Borden is disappointed voters rejected Issue 3.

She has been working for many years to try to get medical marijuana for sick patients in Ohio. And even though she didn't like all parts of Issue 3, she saw its passage as the best shot for getting cannabis for patients.

Now Borden is considering where to go from here.
"Our Ohio cannabis rights amendment is still viable," said Borden.
Half the signatures needed
Borden says the group has about half of the more than 300,000 valid signatures needed to put that amendment to legalize medical marijuana and allow hemp on the ballot, possibly as early as next year. But she says there's one new problem to consider now – the passage of the anti-monopoly amendment known as Issue 2.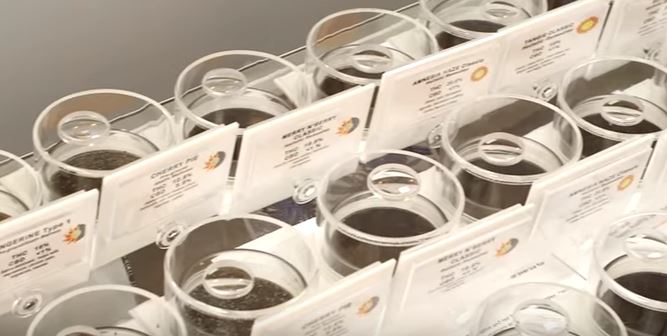 "That throws a ringer into the whole ballot-issue process," said Borden. "It adds another step to an already difficult process. It requires an enormous amount of signatures because it is such a big state ... to be able to spend, like these good folks did, to get it on the ballot and then advertise it to the public."

Will it be possible to put legal marijuana back on the ballot?
Now that the Ohio Ballot Board, a panel of lawmakers, has more power over future proposed constitutional amendments sponsored by citizen groups, Borden fears it might be impossible to put her group's medical marijuana plan before voters.

She and other medical marijuana backers have been trying to get Ohio lawmakers to pass medical marijuana for two decades but none have moved through the Legislature.

Still, that may be changing
Republicans in the Ohio Legislature are now signaling they might be willing to consider medical marijuana. House Speaker Cliff Rosenberger says he thinks lawmakers should take the issue up immediately.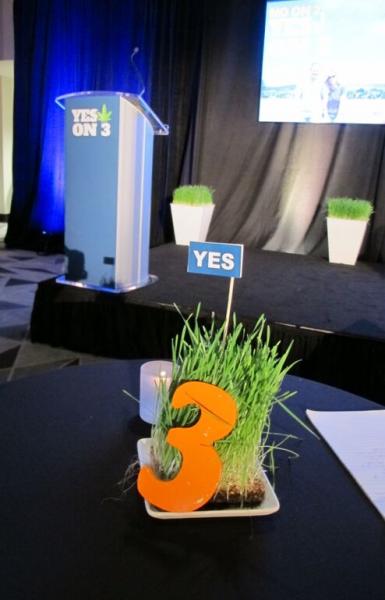 "There are several steps that we're going to take," said Rosenberger. He says that includes encouraging federal officials to reconsider marijuana as a scheduled drug. And "we've got several medical institutions already in clinical trials. So how do we help that along and continue to put some more dollars maybe in research and development? And then maybe what's our next step to starting somewhat of a pilot program to the eventual lead up to passing something to align medical marijuana in the state of Ohio."
Be patient
But Rosenberger warns this process will take some time.
"What we don't want to do is wave a wand and make it happen," said Rosenberger.
Statehouse Democrats say they are also willing to give serious consideration to a medical marijuana proposal now, especially since recent polls show more than 80 percent of Ohioans support the idea of it.

A lot of unanswered questions
But when would lawmakers give patients access to medical marijuana? And how would lawmakers do it? Those are key issues for Borden. She says it's important to structure any plan responsibly to help patients.
"We need it to not just be lip service," said Borden. "We need it to be a robust program that gives patients safe access to legitimate medicine to the type of concepts that ResponsibleOhio was trying to bring to us where you have to grow it to sufficient quantity so the patients have herbal product.

"You know herbal product can be translated into oils, tinctures and things like that. But let's make sure that it is broad-based and patient-focused, that it's what works for the patient and not necessarily what works for the legislature."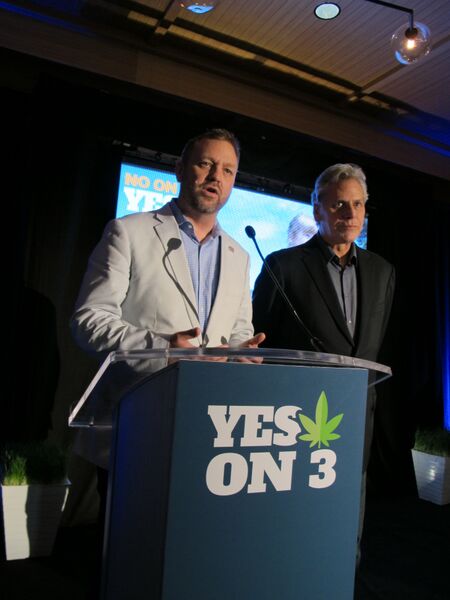 Meanwhile, Ian James with ResponisbleOhio, which failed at the ballot box with Issue 3, says it wants to regroup and put another legalization issue on the ballot. But if the citizen groups don't like what the Legislature does or doesn't do, will the groups find it impossible to take another pot issue directly to voters?

A politicized Ballot Board
Ohio Democratic Party Chair David Pepper says he'll be watching the Ballot Board to make sure it doesn't abuse its new voter bestowed power.
"The Ballot Board, I think, has been very political in the past," said Pepper. "So now, if they over-politicize, which they have done in the past, then it would be a problem. ... I don't know if I believe but I hope at least that they will take the language at its face and do what it says but not try to over read it or overreach for political ends. If they do that, then I think they are misusing their power."
So for now, those who want medical marijuana are looking at their options, especially with the new limitations passed in Issue 2. And they are looking to legislators to see if, and how, they'll follow through with their promises to make headway in marijuana reforms.