"This was a first approach but we will be looking into all the records and all of the communications that show this. We also will be looking at weather. And weather in fact is one of the key areas that we will be looking at very carefully in this accident."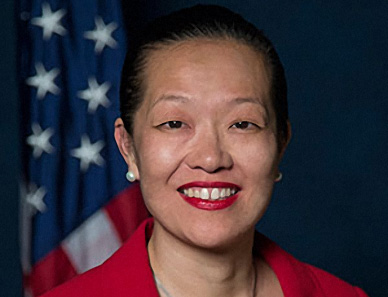 It foggy with poor visibility in Northeast Ohio at the time of the crash about 3 p.m.
A statement from Pebb Enterprises:
Our hearts are broken this morning with the news of the tragic accident that took the lives of two principals and five employees of Pebb Enterprises. We are shocked and deeply saddened for the families, colleagues and friends of those who perished. Our first priority is to give our fullest support to the family members and loved ones of our co-workers. We ask for the media's understanding and cooperation at this time of unimaginable loss and mourning and are not responding to media requests at this time.
Akron Fulton has no control tower, so pilots fly by instruments. Dinh-Zarr said the NTSB has interviewed the pilot who landed a plane shortly before this one crashed, and he reported no issues.

She also confirmed there are signs the jet may have clipped a power line and that the left wing left a mark where it hit the ground before it hit a duplex, setting is aflame. No one was home at the time of the crash. Pebb Enterprises, a Florida real estate firm, has confirmed that seven of the dead are its employees. It has not identified any of them. The other two are believed to be the pilot and copilot.
The Hawker 700's two engines are being sent to their manufacturer, Honeywell.